Janelle was one the participants for our White Silk Sheets Boudie Call- if you don't know what the heck I'm talking about… about once a year we invite ladies to take part in a Limited Edition Boudie Call, which means each participant got their entire session experience for free. You heard me, FREE 🙂 in exchange each participant signs a model release form for us to use the images and share the magic with y'all. If you don't want to miss the next Boudie Call make sure to sign up for our Newsletter with the link below.
https://view.flodesk.com/pages/61db5d22a247a7a54199678f
Janelle started her experience at our in-home office getting pampered. Professional hair and makeup took about 2 hours (so much beautiful hair to style!) then we jumped into her outfit selection which took 30 minutes. Did you know we offer all our clients access to our client wardrobe? It's filled with all the goodies ranging from matching bra and undies to harnesses, bodysuits, body jewelry, robes…etc all we ask you to do is show up with the intention of celebrating you!!! You even get a handmade prep guide with affirmations and journal prompts (if you feel so inclined) to get you all ready for the shoot and connecting with your beautiful self!
Once outfits are selected, we head to the location for some magic making time! And yes, I do realize how that sounds but get your head outta the gutter because man oh man we were definitely making magic. Have a look-see for yourself.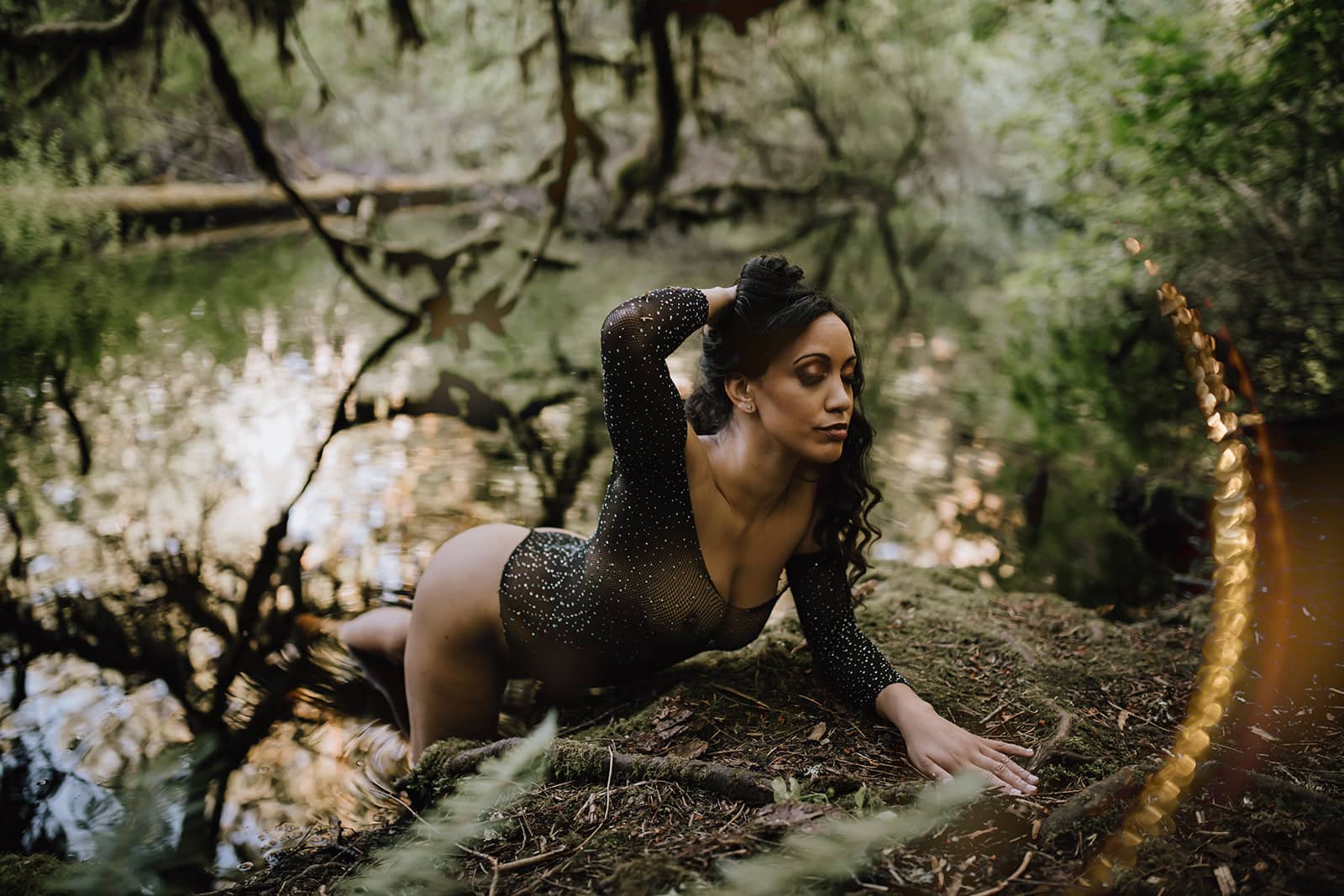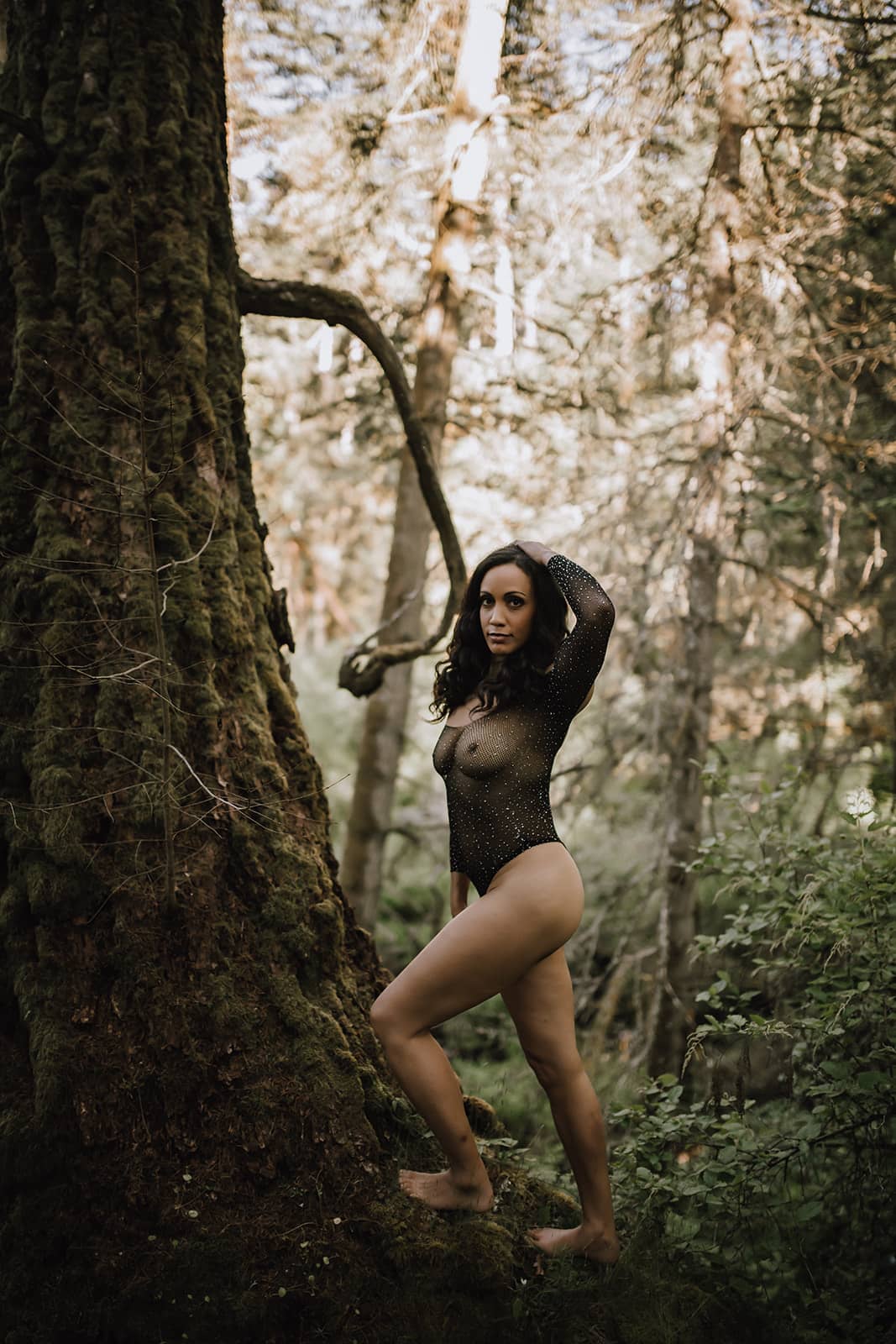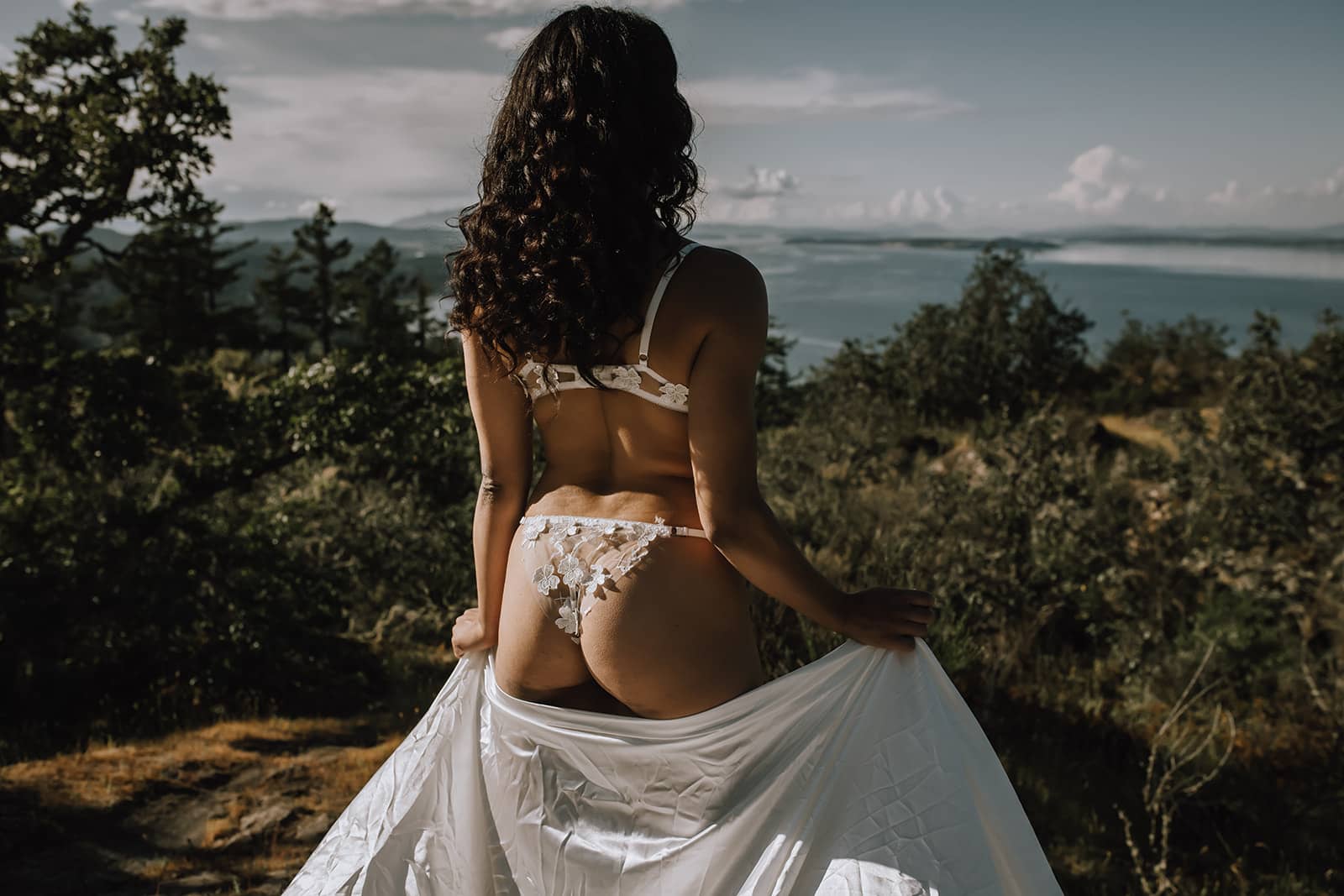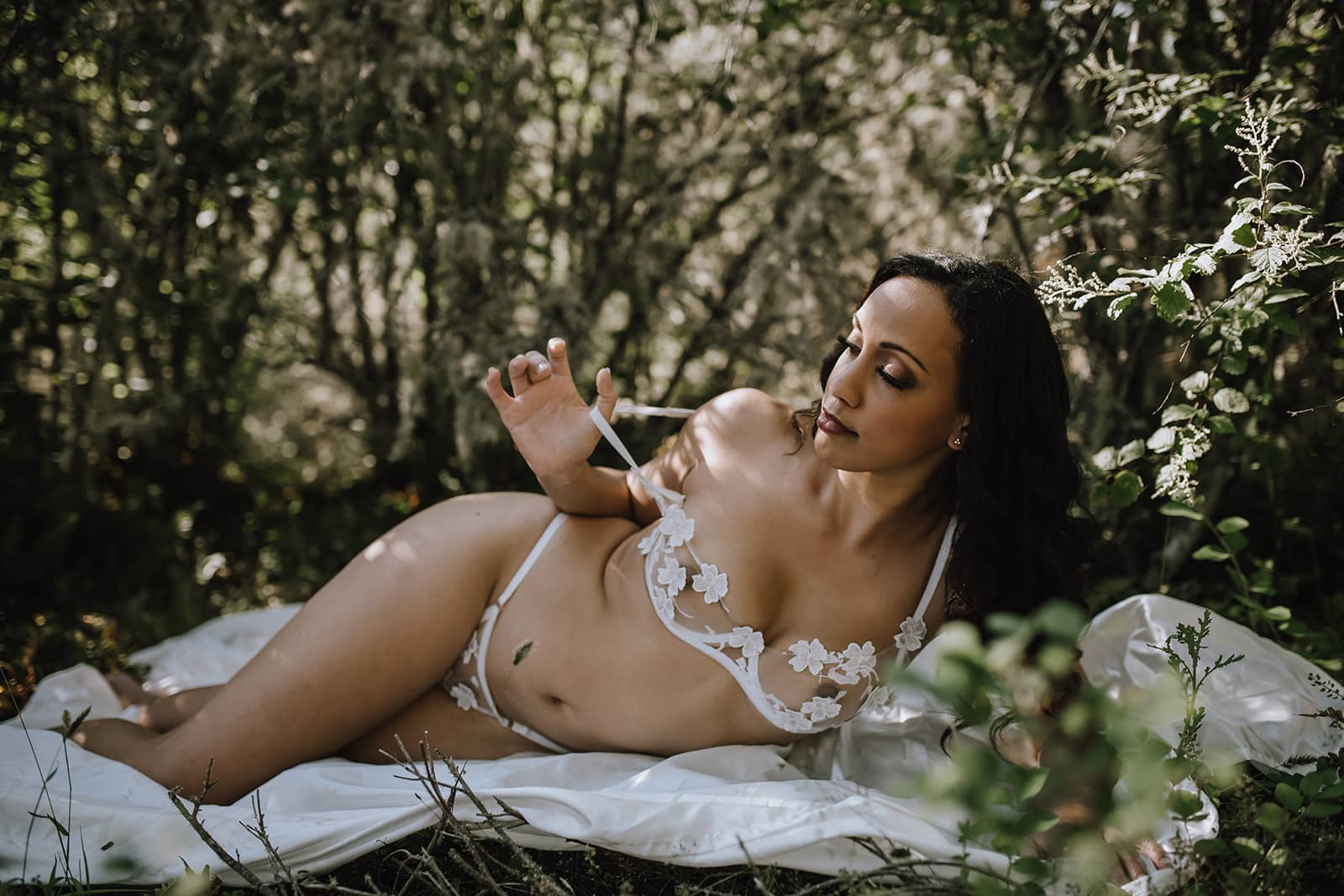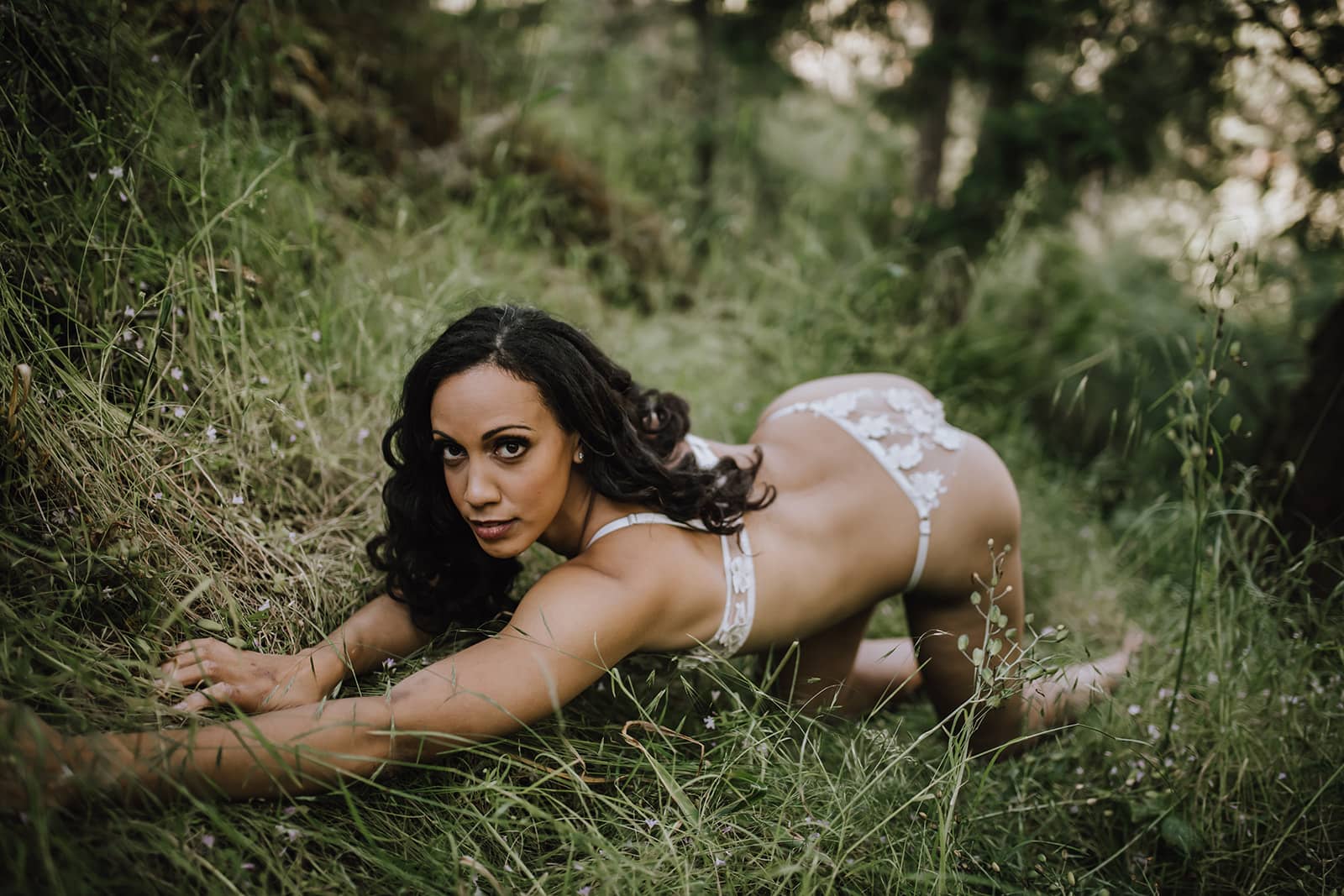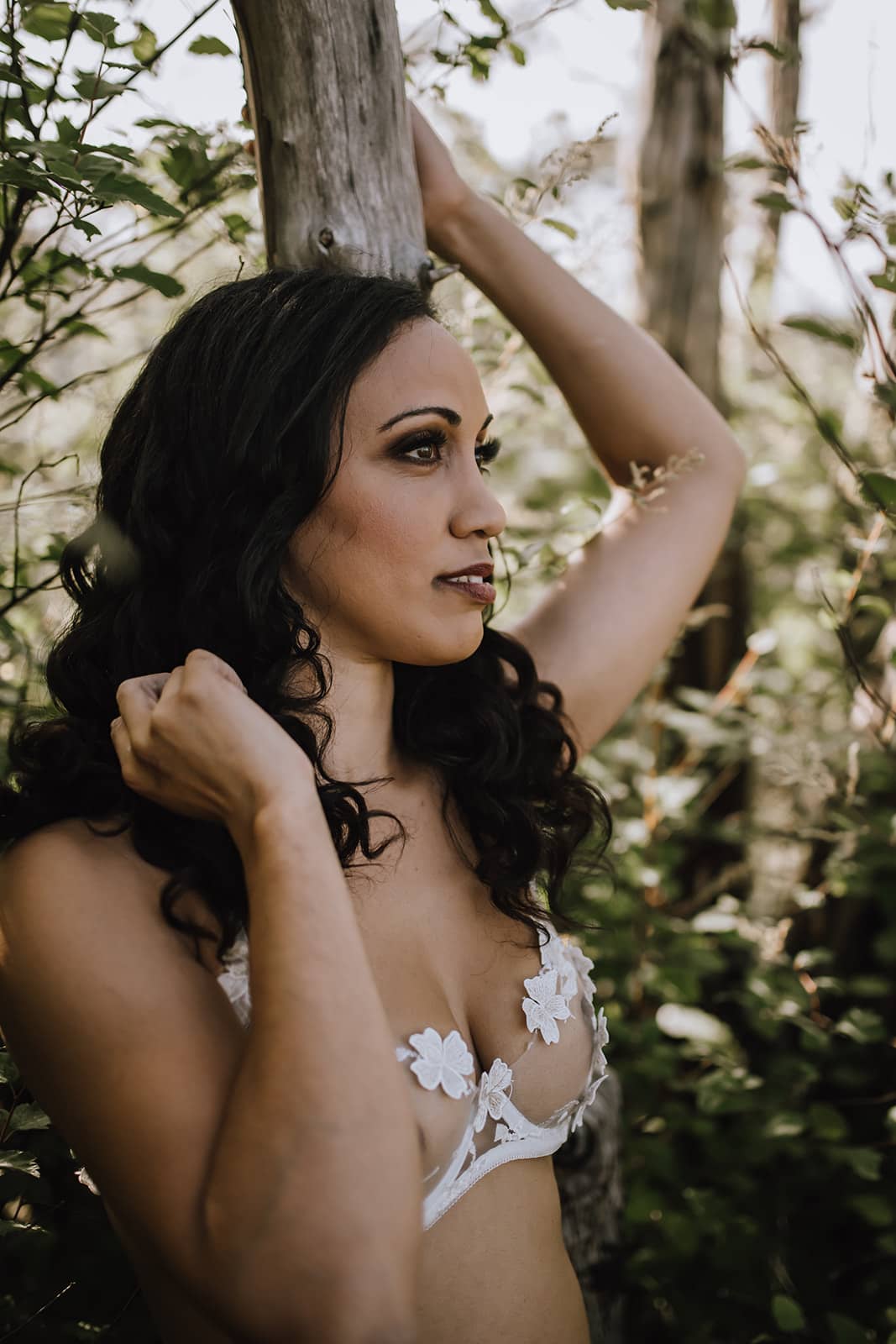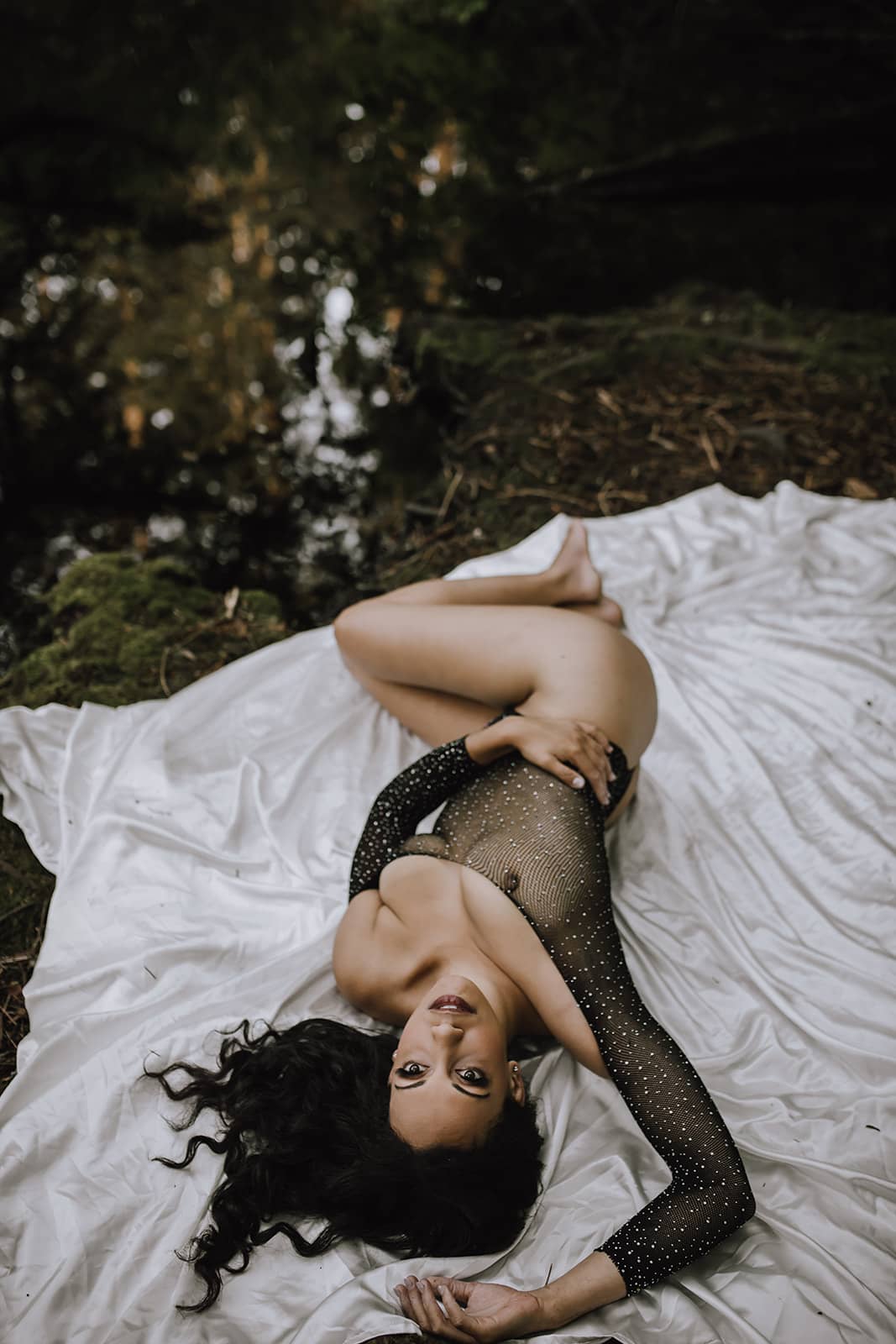 "Honestly when I wanted to do this I was at a fairly insecure point of my life, I had given birth, raised a child, my body was not what it used to be and this opportunity felt like it was needed. I was so empowered by every second of this process!!
Walking into the studio getting my makeup done, you look at yourself in the mirror & almost explode with self-love.
You're in a whole other world then you do the shoot and I cannot explain how amazing you'll feel! You feel like you own the world and it was such an uplifting experience.
I recommend anyone who is struggling with insecurities or are questioning themselves in any way, this will bring you up to a level that maybe you're not even ready for, it was so satisfying. I'm so happy that I did it! Honestly, even if you feel like a million bucks. It was so much fun!" – Janelle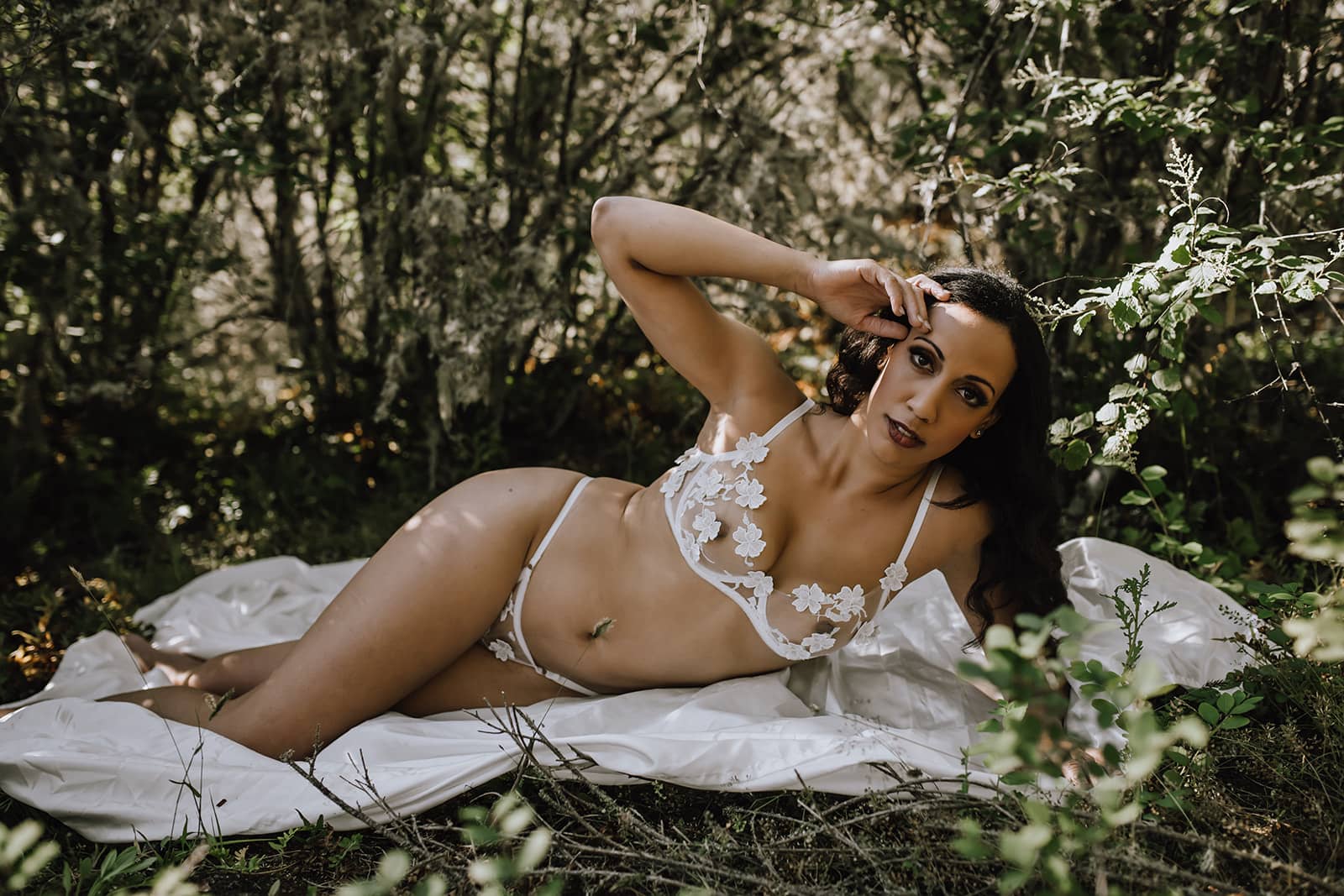 Ready to book your own Empowerment Session? Head to our website https://riskephotography.com/lets-chat/ fill out the contact form and we'll be in touch asap to schedule your complimentary consultation call.
WITH LOVE & LIGHT,
Alex & Rob
---
---
You might also like
---